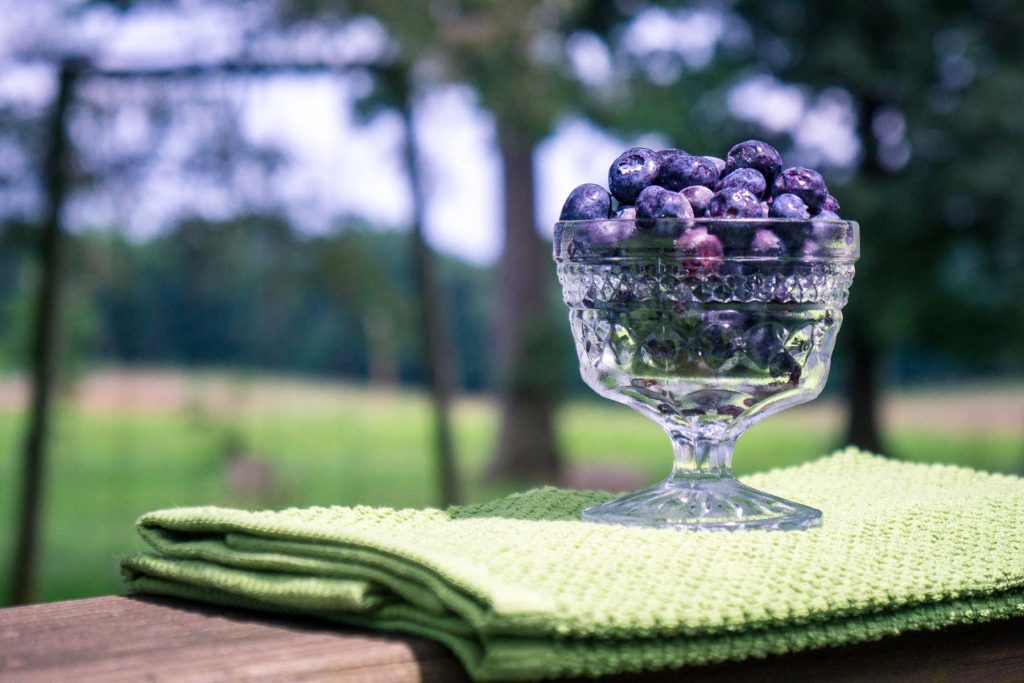 I'm afraid we've got all the blueberry orders we can take for this year… if you'd like to be notified when we are ready to take orders next year follow us on Facebook or Instagram or subscribe to our email list.
Most years we make several trips north to retrieve New Jersey blueberries. This started as something we did for family and friends, then in the past few years, we've opened it up to friends of Yoders' Farm. 🙂
A couple of notes.
These blueberries come from New Jersey. We purchase them through a trusted produce supplier.
These blueberries are not organic, they are conventionally grown.
Apparently there is a huge demand for blueberries this year. We will do our best to fill your orders, and we believe we should be able to, but there is always the chance that we wouldn't be able to.
Here is how the order process will work.
Fill out the form below.
The orders will be separated into several different trips over the next two weeks (in the order they are received).
Once our trips are separated out we will email you letting you know the following.

Which trip your order will be a part of
When we are leaving
When you should be ready to pick your blueberries up here at the farm

The evening before we make the run for your blueberries we will send you another email, this one will give you a targeted time for the blueberries to be back here at the farm.
You will come to the farm to pick up and pay for your blueberries.
If your blueberries haven't been picked up within two days we will attempt to sell them to someone else and your order will be marked as fulfilled. (If for some reason you can't pick up your order please let us know as soon as possible.)
This year's prices are as follows.
10lb box of blueberries – $37 ($3.70 per lb) + 2.5% tax
20lb box of blueberries – $57 ($2.85 per lb) + 2.5% tax
Update July 5 For Those Who've Submitted Orders to the Waitlist
We're having some issues on the supply end of things… at this point we're unsure how things will work out. We'll be in touch with those of you who have an order on the wait list as soon as we know anything definitive.