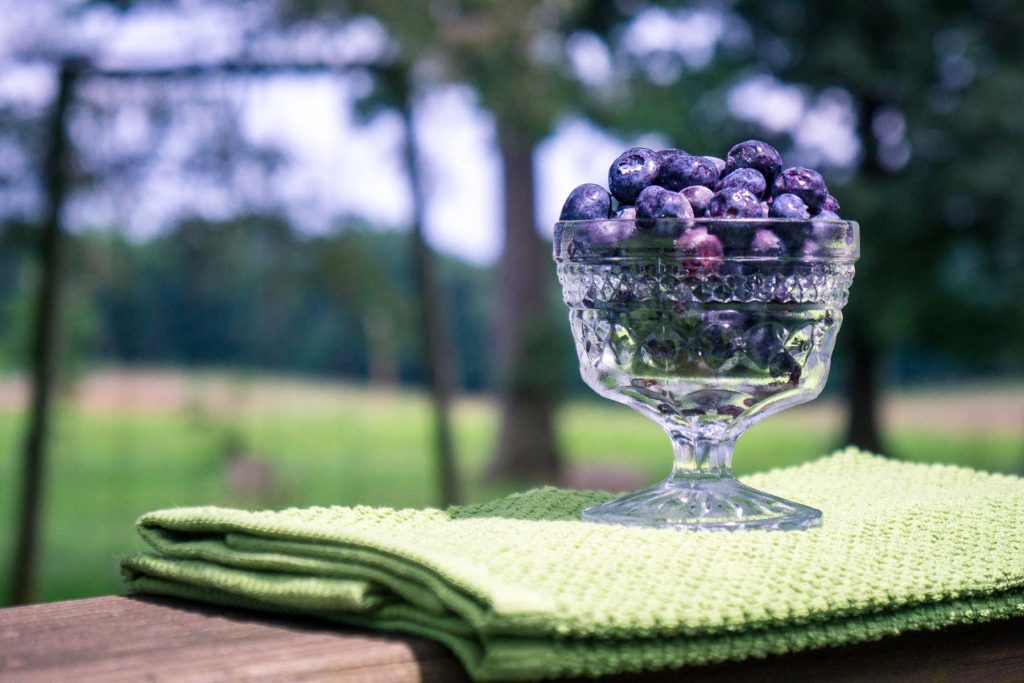 All 2022 Blueberry orders are in and we're working on getting them filled. If you missed ordering and would like to be notified when we are ready to take orders next year follow us on Facebook or Instagram or subscribe to our email list.
Changes for 2022 (please read before ordering)
It's been challenging this year to get firm commitments and details on blueberries. We've finally got solid numbers and details so we're ready to open for orders… but there are a number of things to note that are different this year.
Price increase: You've probably noticed the rising prices of gas, produce, and various other things over the past year or so. Unfortunately, all of that combined means that our prices for blueberries this year will be higher. We've done our best to take as much of the cost difference on our end… but that still leaves us at a fairly big bump in price from last year. As another option, we've added the smaller 5lb box this year.
Single Trip and Limited Supply: In past years we've taken orders and then spaced them out over several weeks to make our loads smaller and more manageable and to fit people's schedules better. This year to conserve on fuel and for other logistical reasons, all orders will be on a single load and need to be picked up Wednesday through Friday of next week (July 6-8). This also means that we've got a cap on our order numbers this year and a firm deadline (Monday, July 4th @ 6 p.m.) for orders to be placed.
Here is how the order process will work.
Fill out the form below.
The morning that the blueberries are supposed to arrive we'll send you an email reminder and a targeted pick-up time.
Once the blueberries are here at the farm and ready for pick up we'll send a second email saying they are here and ready for pick up.
You will come to the farm (1134 Browns Mill Rd, Rustburg, VA) to pick up and pay for your order (if you can pay with cash that helps us some).
If your blueberries haven't been picked up within two days we will attempt to sell them to someone else and your order will be marked as fulfilled. (If for some reason you can't pick up your order please let us know as soon as possible.)
Frequently Asked Questions
These blueberries come from New Jersey. We purchase them through a trusted produce supplier.
These blueberries are not organic, they are conventionally grown.
We will do our best to fill your orders, and we believe we should be able to, but there is always the chance that we wouldn't be able to.
Get Notified When We Open for Blueberry Orders Next Year
Would you like to receive occasional emails about seasons, events and offerings here at the farm?