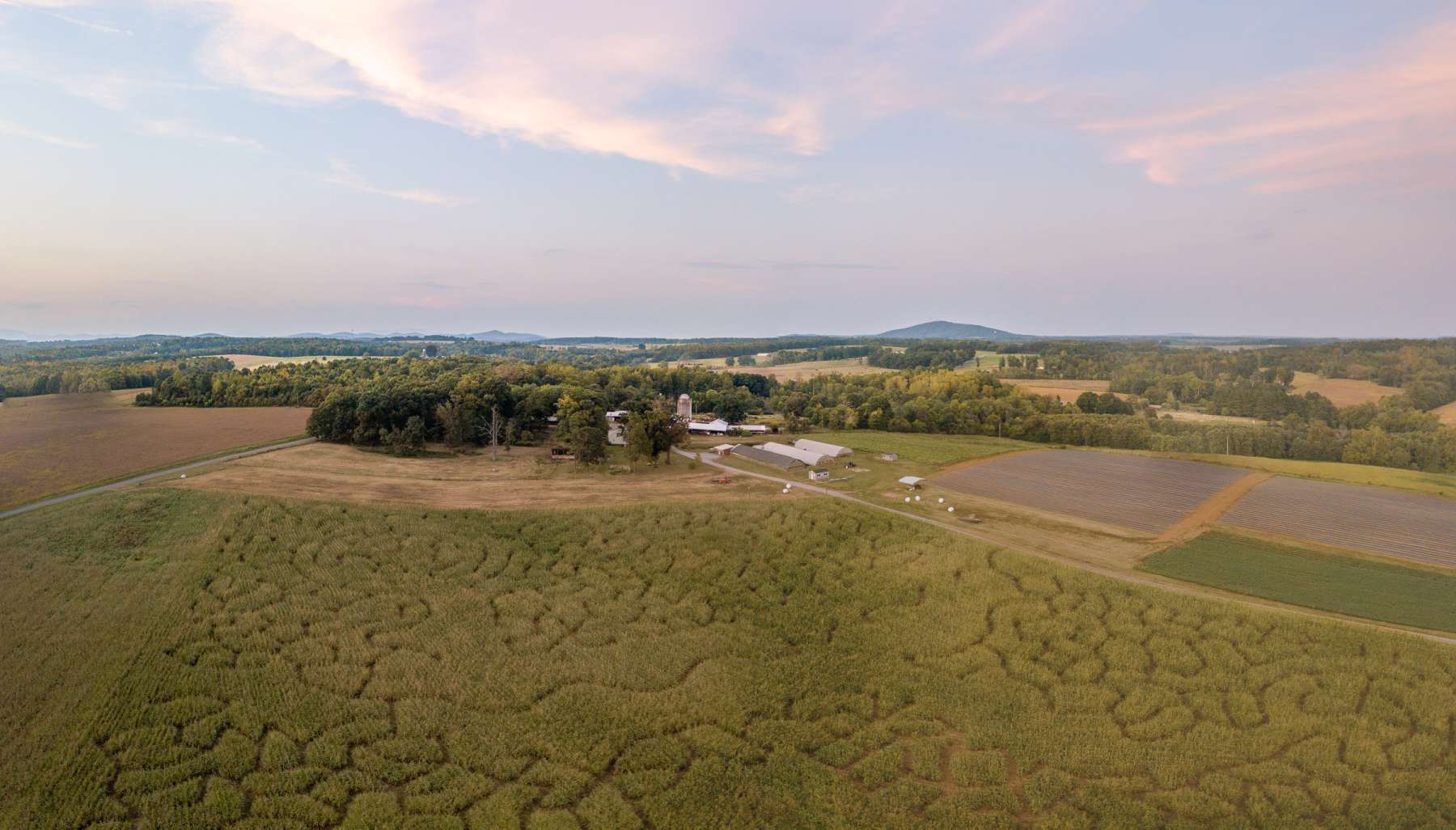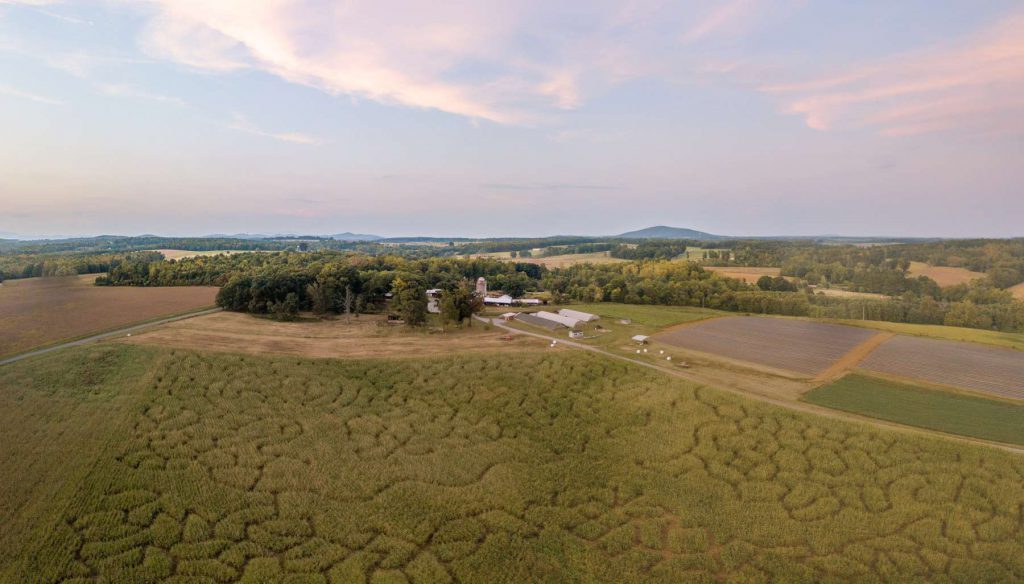 The 2019 Corn Maze season is over… thanks to each of you who came out!
This year's corn maze, and completely new design is our best one yet. At least we think so! We'd love to have you and your family visit us this Fall!
Dates / Hours
This fall season we will be open only on the following days and during the hours specified. Not everything will be available every day.
Check back for next years dates/hours 🙂
Corn Maze Rates
Admission to the farm is always FREE
1 Maze ticket

0-5 year olds – FREE – (Must be accompanied by an adult)
6 years and up – $8
Special Rates
Groups, 10 or more people. – $7 per – (Must contact us first, preferably via email.)
College Students – $7 per – (Must have Student ID.)
Older Young People – $7 per – (50 yrs or older.)
School Field Trip details can be found here.
Other "Stuff" Avaliable
Hay Ride – $3.00 – for 6 yrs and older, 5 and under are free with paying adult – (no hay rides after dark and only available Fri/Sat)
Free – Duck Races, Corn Pit, Visit with the animals, relax on the farm.
The Corn Maze Attempt App
The Maze Experience
When you arrive at the farm you'll come in the lane, to the right of the barn and out towards the greenhouses. You'll find a place to park in our parking area to the right of the lane.
Everything activity wise is centered around the tent. The tent is where you'll go to purchase tickets for the corn maze and hayride as well as where you'll pay for any pumpkins you purchase.
When you purchase a maze ticket you'll receive a map of the maze. This has details regarding the waypoints, information on using the app to play our corn maze game, rules and an emergency phone number.
Maze Rules
Always stay on the trails. Do not bust through the corn. A corn maze is a living puzzle, please help us keep it in good shape throughout the season.
No running or pushing. The ground is rough in places. We are not responsible for accidents.
No picking or throwing corn. Again, this is a living puzzle help us keep it in good shape.
No littering. Please put trash where it belongs.
No smoking or alcohol in the maze or on the farm.
No pets. (Except for service animals.)
Have fun! Seriously, enjoy yourselves…
Tips for Success
Stay hydrated. Take water with you into the maze.
Appropriate clothing should also be worn. Flip-flops might not be a great idea. There are corn leaves in the pathways, they can be a bit sharp, you may consider wearing something with long sleeves.
A good flashlight (with fresh batteries) is a really good idea (required) if you plan to visit after dark.
Don't forget your map. If we forget to give you one please ask for one.
Each group should also have a cellphone. People do occasionally get lost in corn mazes. You should have a way to contact us. (The info is on the map.)
Some Maze Details
A corn maze has traditionally been cut out of a field full of corn however, more recently a lot of farmers have been using sorghum to either replace the corn or in addition to the corn. After doing some research we decided to plant corn and sorghum to give us a thick, dense stand of vegetation to work with.
Our maze is also handcrafted and is a new design each year. Using a mix of state of the art technology (a precision gps) and more analog tools (graph paper), we are able to create a maze that is designed by us and for us. Although it is a bit tedious, the results are usually pretty good and it is uniquely ours.