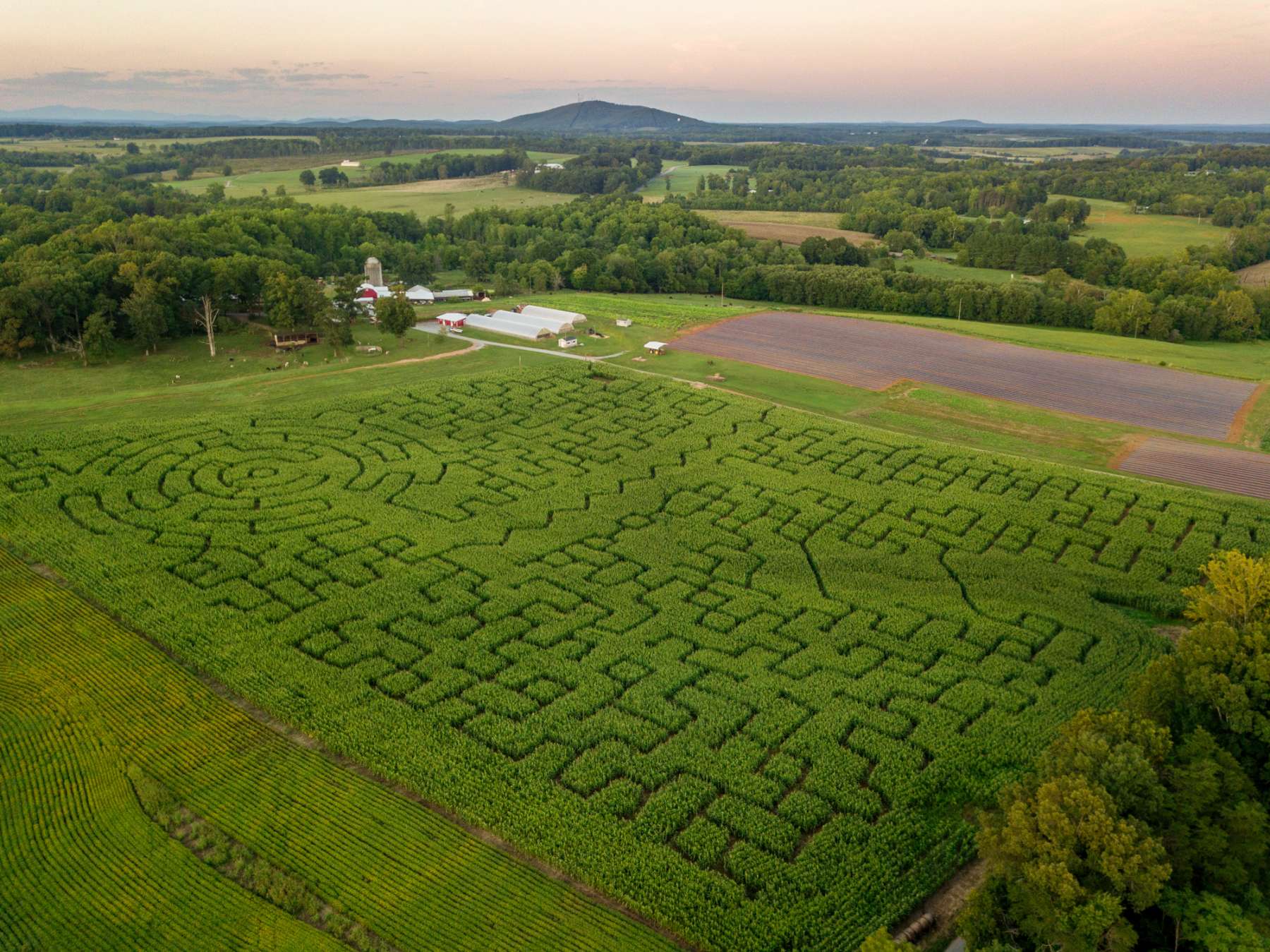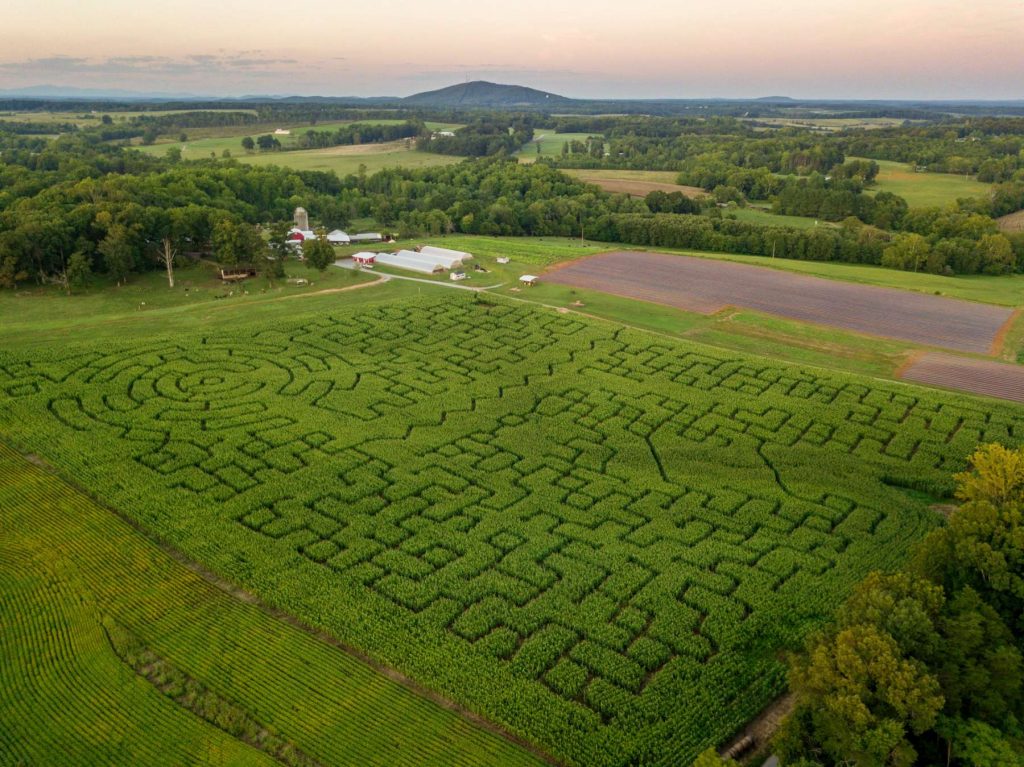 ::The 2021 Corn Maze season here! You can find the schedule on the home page of our website. Follow us on Facebook, Instagram, or subscribe to our email newsletter for updates!::
2021 Corn Maze Pricing
Admission to the farm is always free, only pay for the activities that you want to do.
General Rates
Corn Maze Special Rates (Special rates won't be available for online ticket purchase)

Groups, 10 or more tickets – $7 per – must contact us first, preferably via email
College Student – $7 per – must have a student ID
Older Young Folks – $7 per – 50yrs or older
The Corn Maze Attempt App
The Corn Maze attempt app allows you to time your corn maze attempt, keep track of the waypoints you find, and compete for a spot on this year's corn maze leaderboard!
Past years leaderboards.
Corn Maze Rules
Always stay on the trails. Do not bust through the corn. A corn maze is a living puzzle, please help us keep it in great shape throughout the season.
No running or pushing. The ground is rough in places, the corn maze is planted in a field. We are not responsible for accidents.
No picking or throwing corn. Again, this is a living puzzle, please help us keep it in great shape.
No littering. Anything you carry into the corn maze should come out with you.
Alcohol and smoking are both prohibited in the corn maze and on the farm.
No pets. (We do allow service animals!)
Have fun! Seriously, enjoy yourselves…
Changes this Fall Due to Covid
Things will be somewhat different this fall as we do our best to try to keep everyone visiting the farm safe and stay within the guidelines of local and state officials.
Please practice social distancing throughout your visit to the farm.
For payments we recommend and prefer the use of Credit Cards.
If you are sick, or have been recently, please reschedule your visit to the farm.
We love having families come out to the farm, but we do ask that you please keep an especially close eye on your children this fall. Please limit time in the corn pit, with the duck races, and visiting the animals to help keep exposure possibilities down.
Tips for Success
Stay hydrated. Take water with you into the maze.
Appropriate clothing should also be worn. Flip-flops might not be a great idea. There are corn leaves in the pathways, they can be a bit sharp, you may consider wearing something with long sleeves.
A good flashlight (with fresh batteries) is a really good idea (required) if you plan to visit after dark.
Don't forget your map. If we forget to give you one please ask for one.
Each group should also have a cellphone. People do occasionally get lost in corn mazes. You should have a way to contact us. (The info is on the map.)