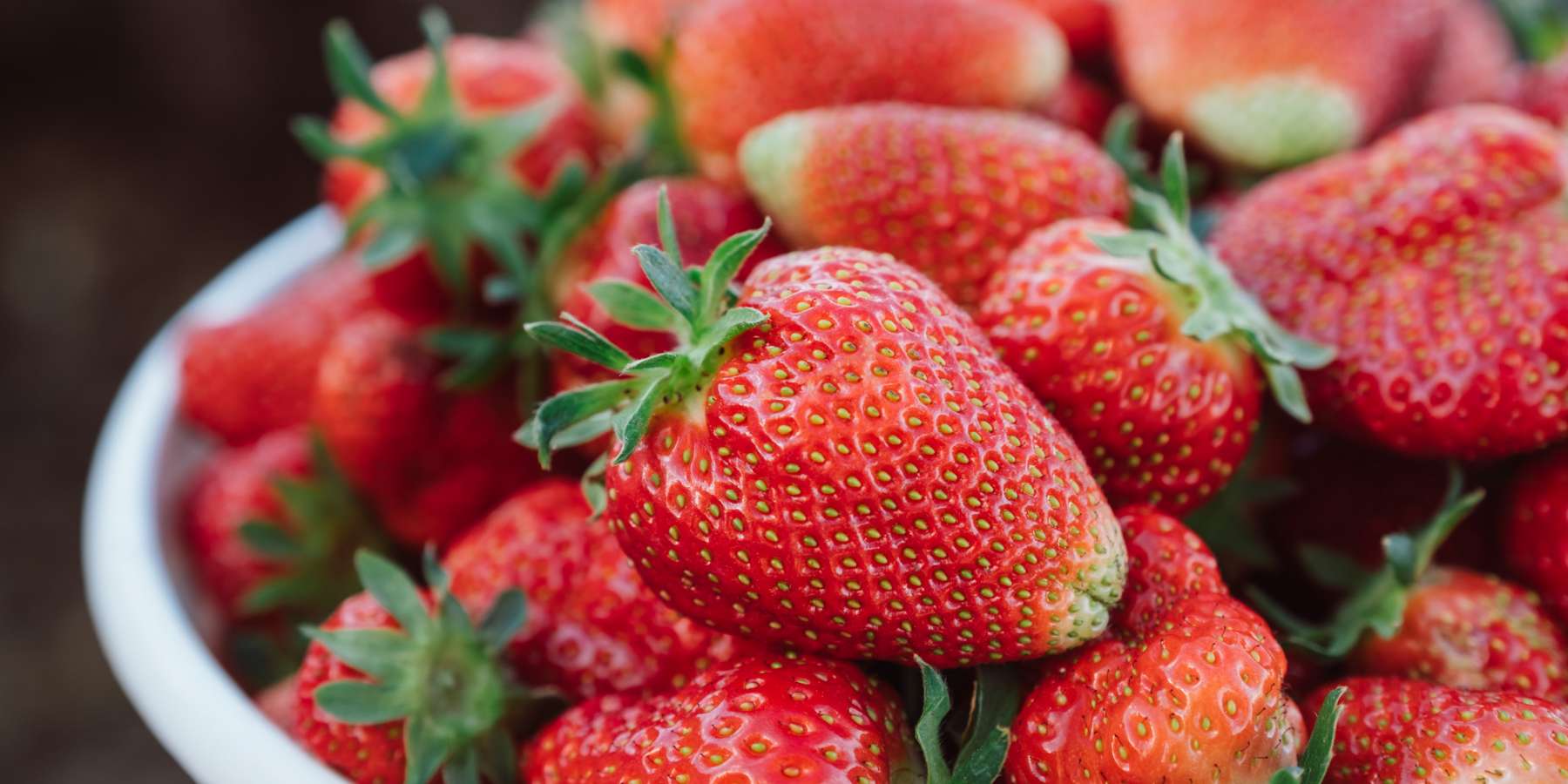 ::The 2023 Strawberry Season is over. Follow us on Facebook, Instagram, or subscribe to our email newsletter for updates and to find out when next years season starts.::
Each spring we hope to be picking strawberries by the last part of April. This year it is looking like we'll be opening in early May. You can always find up-to-date information in the "Currently at the Farm" area on the home page of our website.
Our pick-your-own patch is designed with YOU in mind. We offer convenient parking and easy row access as well as spacious, well-strawed row middles to make picking strawberries as easy and user-friendly as possible. Whether you want a quick bucket for fresh eating or want to bring your kids picking for the afternoon we'll strive to make your visit enjoyable.
All of our strawberries are on raised plastic beds and we fertilize carefully to mesh big berry size and optimum flavor. Of course, it doesn't hurt that we grow the Chandler variety berry, recognized as one of the best berries available.
We believe our strawberries will be the best you've ever tasted!
Some things to Note
Don't step across the strawberry rows. It's farther across than you would think and you can hurt yourself or damage the strawberry plants and beds.
Picking strawberries well requires you to hunt some. If you don't see red berries on the edges of the plants try pulling the leaves apart and looking toward the center of the strawberry beds.
Don't forget that strawberries are supposed to be red. The riper they are when you pick them the better they will taste!
We can't allow pets in the patch. Please make other arrangements for your pets or keep them in the parking lot.
Current hours and directions can be found on the home page of our website.
A Couple of Videos About Our Strawberries
We are a conventional farm, these two videos talk about how we go about raising our strawberries.