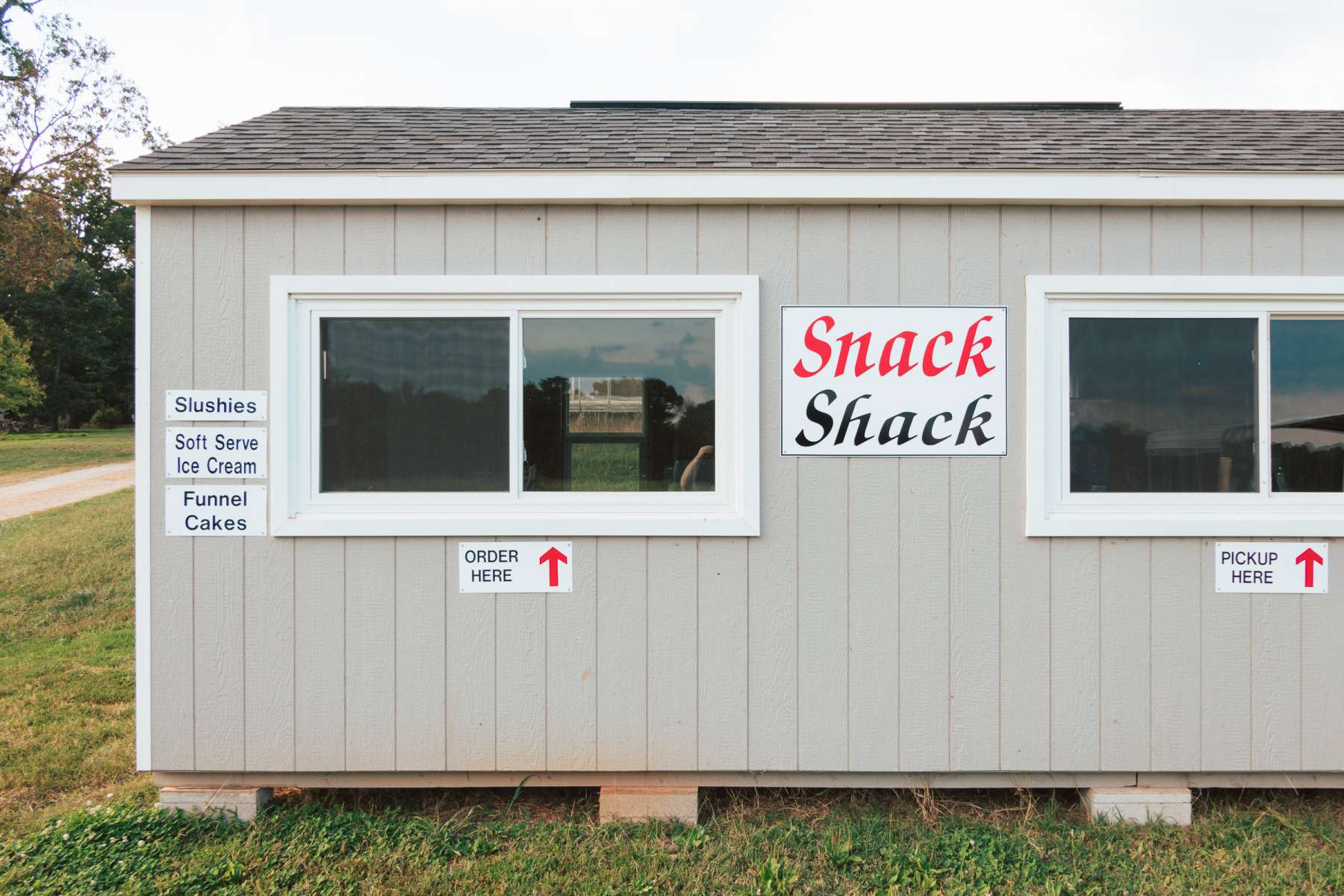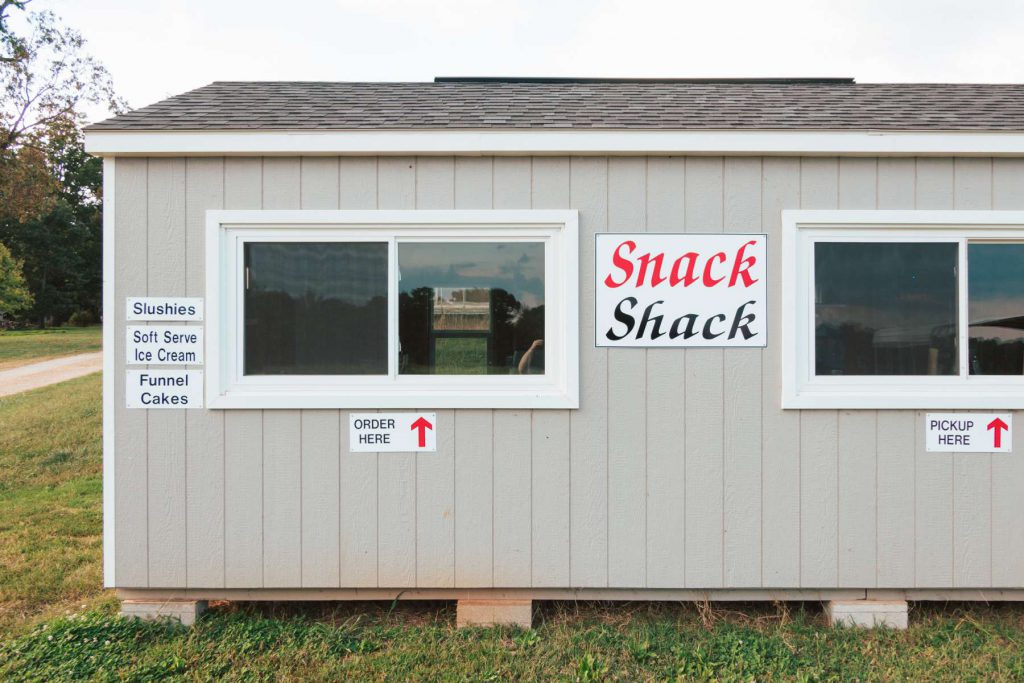 ::To help streamline our staffing, and simplify things in general the Snack Shack won't be available during our Spring 2020 Strawberry season. Sorry! We hope to serve you from the Snack Shack in the fall!::
The Snack Shack is the latest addition to the farm. In 2016 we opened it for the fall season with apple cider slushies and funnel cakes. Those were somewhat of a hit, so in the spring we have the snack shack open as well and are offering strawberry lemonade slushies, milkshakes, sundaes, and soft serve ice cream.
Currently the Snack Shack offers the following main items.
Fall
Apple Cider Slushies
Funnel Cakes
Milkshakes
Water / Sodas
Spring
Strawberry Lemonade Slushies
Milkshakes
Strawberry & Brownie Sundaes
Water / Sodas
Note, the hours of the Snack Shack don't always correspond with the hours of the farm… check for hours on the home page.