Just so you know, this post is fairly old… as you read it, know that any prices/dates/hours displayed here may no longer be correct. For the most accurate information head over to our home page for hours and then select different offerings from the home page for specific information around those things.
Thanks!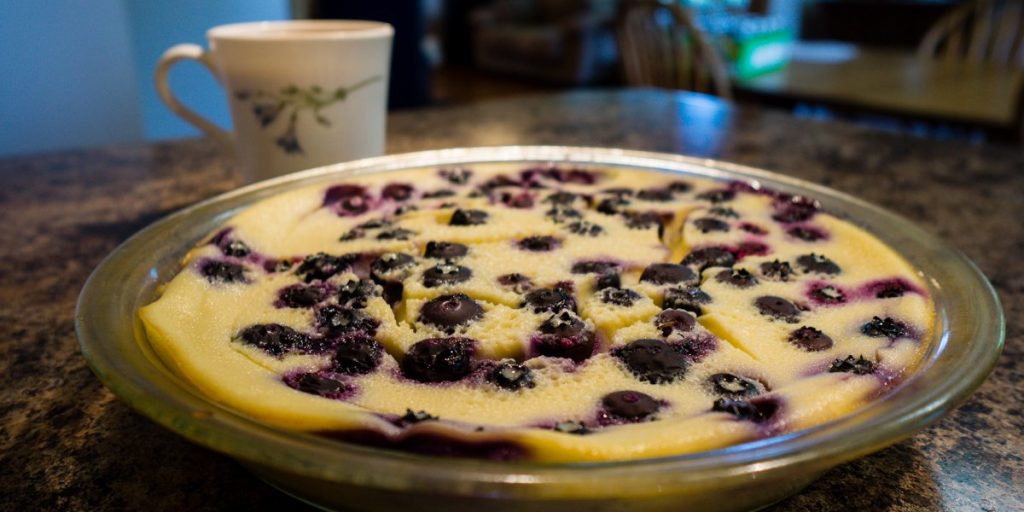 Good evening everyone!
As I mentioned several times, this week we will be sharing a few recipes that you can make with blueberries.
Today's recipe is Blueberry Cream Pie.
Favorite Blueberry Cream Pie
Ingredients:
8 oz. cream cheese
8 oz. sour cream
4 eggs, beaten
1 ½ C. sugar
*½ C. self-rising flour
1 tsp. vanilla
2 C. milk
2 C. blueberries
Directions: Beat Cream cheese. Add sour cream and beat till smooth. Add sugar, eggs and vanilla. Mix well. Add flour. Mix again. Gradually add milk till combined. Stir in blueberries. Pour into 2 or 3 unbaked pie shells. (It will depend on the size of your pie shell) If you have extra filling left, simply pour into a greased dish and bake. The filling is delicious too! Bake at 300 degrees for an hour or till pie is set. Cool and serve with vanilla ice cream. This creamy pie is a family favorite.
*If you don't have self-rising flour on hand, simply combine ½ C. all-purpose flour, ½ tsp. baking powder and ½ tsp. of salt to use in its place.
You can download a pdf of the recipe right here.
Hope you enjoy it!